Short stay (1 to 3 nights max)
THE CHRISTMAS TREE IN MOSELLE
from November 25th 2023 to January 6th 2024
DANNE ET QUATRE VENTS
Hôtel-restaurant Notre-Dame de Bonne Fontaine
rue Bonne Fontaine
The Pays de Sarrebourg is famous for its forests, home to some of the most beautiful fir trees in France, but it's also a prime destination for reliving the Christmases of yesteryear: the magic trail of giant baubles in Sarrebourg, a visit to the Lehrer crystal glassworks and its iconic Christmas baubles, or simply a walk in the fresh snow... the Pays de Sarrebourg smells just like the Christmases of childhood!
To make the most of all the distractions offered by the Sarrebourg region, treat yourself to a night at the Hôtel Notre-Dame de Bonne Fontaine, where you'll appreciate the warm, family atmosphere and the wellness area to warm you up. To get the evening off to a good start, a Christmas-themed welcome drink will be served.
Practical information
Short stay (1 to 3 nights max)
with night & breakfast
in

DANNE ET QUATRE VENTS
.
Details
Le prix comprend :

1 family room (2 adults and 2 children), 4 welcome drinks, 4 breakfasts, access to the wellness area.
Le prix ne comprend pas :

entrance fees, lunches, dinners, drinks and personal expenses.
Timetable
from 11/25/2023 to 01/06/2024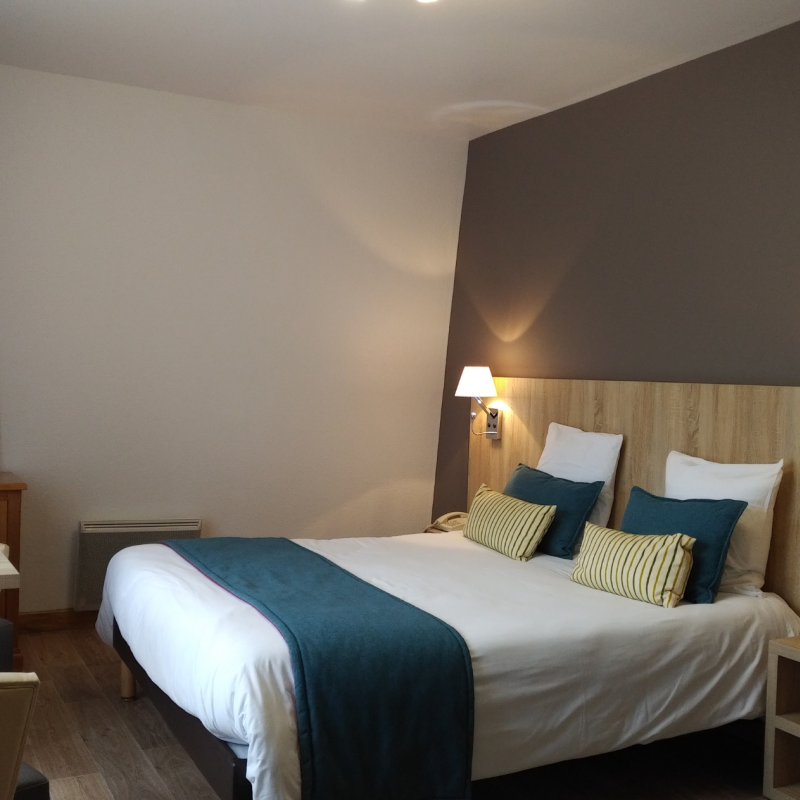 THE CHRISTMAS TREE IN MOSELLE
Hôtel-restaurant Notre-Dame de Bonne Fontaine

57370

DANNE ET QUATRE VENTS