In the land of the Three Borders
Hiking in the heart of the Moselle vineyards
Take a stroll along the hilly paths and let yourself be enchanted by the charming landscapes of the Moselle vineyards and contemplate the surrounding hills. Here, the vineyards stretch right down to the river's edge. Follow the Moselle and observe step by step the hillsides of the northernmost vineyard in France.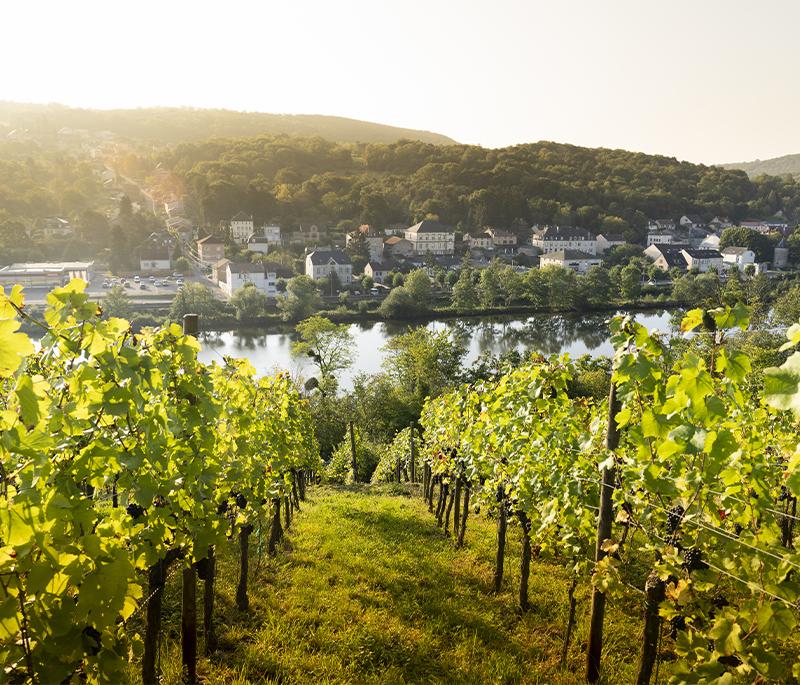 Meet the winegrowers from Moselle, Saarland and Luxembourg. Visit their cellars and discover their know-how during a tasting of their products. An authentic experience, which transports you into a world of sensations and discoveries, in the heart of the Moselle region.
PRACTICAL INFORMATION:
33 km - 8h00 - medium difficulty
Markup: specific M3 Trail sign
Many wonderful sights to discover in the surrounding area
Along the steep paths, admire the majestic Malbrouck Castle, whose imposing towers dominate the Moselle valley. A short distance away, pursue your immersion in history at the Ducs de Lorraine Castle. One of its assets: a unique view of the hillsides of the Moselle AOC.
Take a well-deserved break at the Maison de la Nature in Montenach. Sit on its sunny terrace and enjoy a local lemonade while contemplating the surrounding nature. Simply take your time.
Continue your walk towards Luxembourg and stop at Schengen, where the famous treaties were signed. Visit the European Museum and feel more European than ever.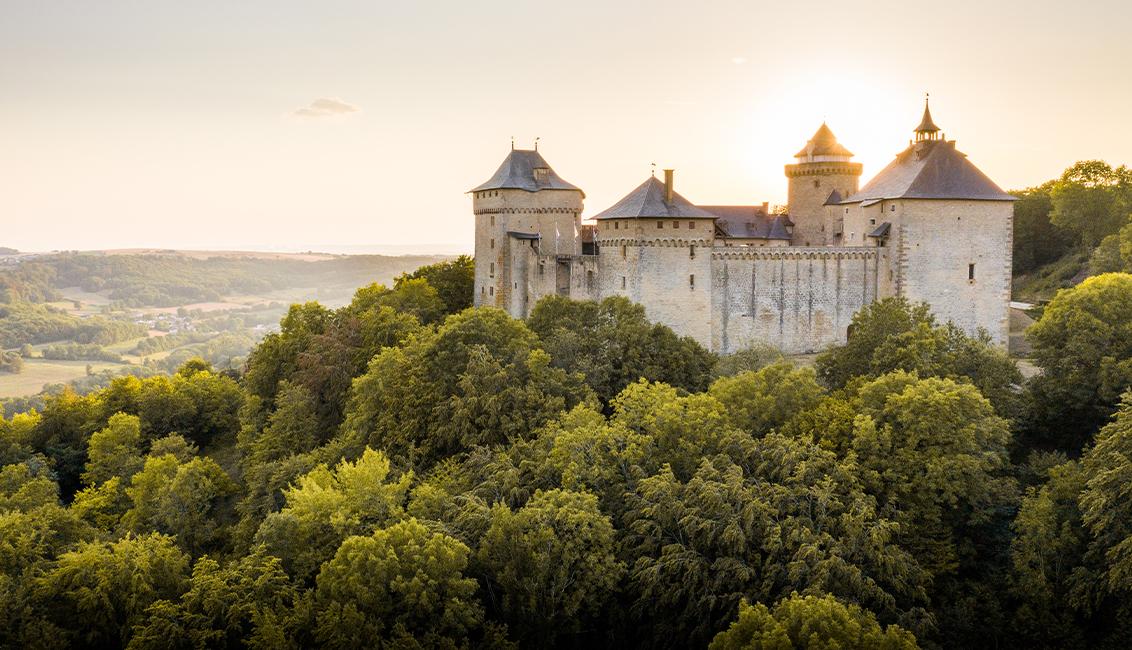 Château de Malbrouck
Manderen
Château des Ducs de Lorraine
Sierck-les-Bains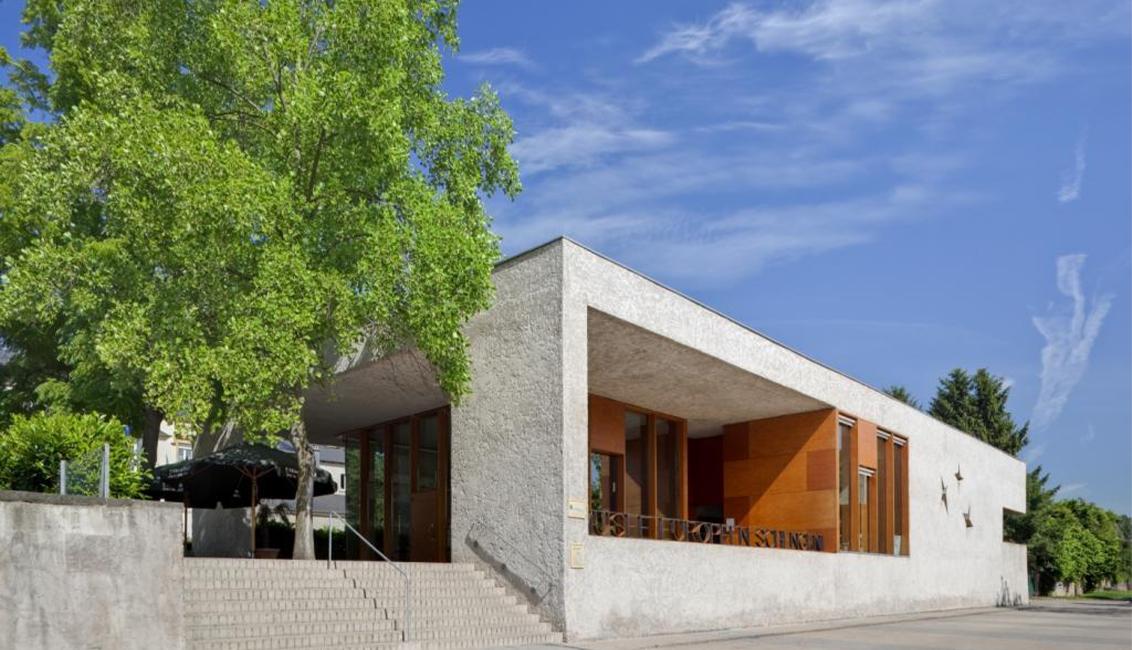 Schengen European Museum
Schengen
PRACTICAL INFO:
Where to sleep?
An appointment with the countryside...
Take the hilly paths of the Montenach Nature Reserve and observe its magnificent orchids, unique in the region. An opportunity to take your most beautiful photos!
...as close as possible to the vineyards
Between Apach and Merschweiller, climb the limestone slopes of the Hammelsberg natural site. The place offers an impressive view of these two villages.
In Contz-les-Bains, you can enjoy one of the most beautiful views of the Moselle vineyards. On the Stromberg hill, watch the sunset over the Moselle valley. The promise of unforgettable memories.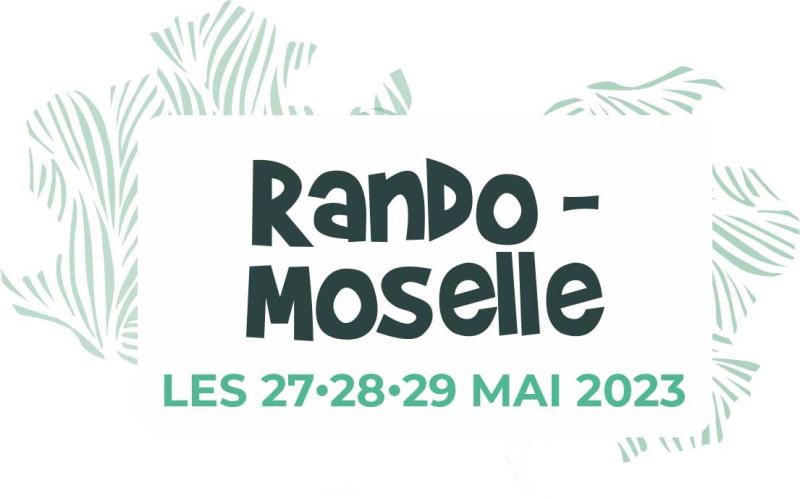 Discover RandoMoselle
From the 27th to the 29th of May, throughout the Moselle, almost 50 guided walks, hikes or nature outings that will make you discover the natural, patrimonial and sometimes unusual gems of the region.
Looking for charming accommodation for your stay?
Discover the most beautiful MOSL Quality approved accommodations
Looking for a restaurant where you can have a gourmet break during your hike?
Discover the MOSL Quality approved restaurants
Need advice or a personalised quote for your walking holiday in Moselle in the Three Borders region?
Ideas for tours and hikes