Pays de Sarrebourg
HIKING IN THE HEART OF THE MOSELLE MOUNTAIN AROUND SAINT-QUIRIN
Put on your hiking shoes and go for a spellbinding escapade in the heart of the Moselle mountains, around the picturesque village of Saint-Quirin.
Along the ancestral paths, discover breathtaking landscapes, with breathtaking views of the fir tree forest. Walk along streams, accompanied by the heady scent of nature.
PRACTICAL INFORMATION :
6,2 km - 2h - medium difficulty
Marking: green ring
EXTRAORDINARY PLACES
Labeled among the most beautiful villages of France, Saint-Quirin is not lacking charm. Its farms, houses, chapels and numerous religious monuments give it a special atmosphere. a place worth the visit.
Continue towards the hamlet of Lettenbach where many hiking trails pass by, including the GR5, and discover the archaeological site of Croix Guillaume, an ancient Gallo-Roman hamlet. A real journey through time!
Board the Aberschviller tourist train and enjoy a pleasant ride through the forests of the Donon Massif, along the Sarre Rouge river. In Walscheid, an impressive cave offers a sublime panorama: the Saint-Léon cave. A little further on, stop at the Center Parcs Domaine des Trois Forêts for accommodation in the middle of nature.
In Sarrebourg, discover the itinerary dedicated to the artist Marc Chagall, from the Chapelle des Cordeliers where the stained-glass window "La paix" shines, to the museum where the tapestry of the same name is exhibited.
Saint Quirin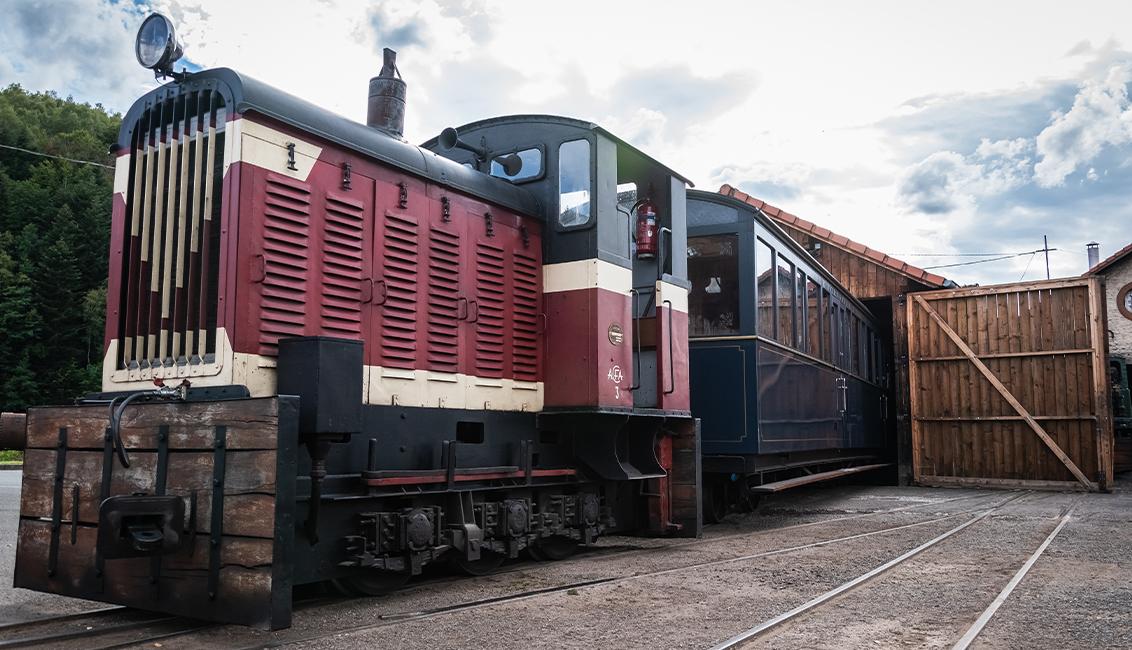 Train Touristique
Abreschviller
Grotte Saint-Léon
Walscheid
Center Parcs Domaine des 3 forêts
Hattigny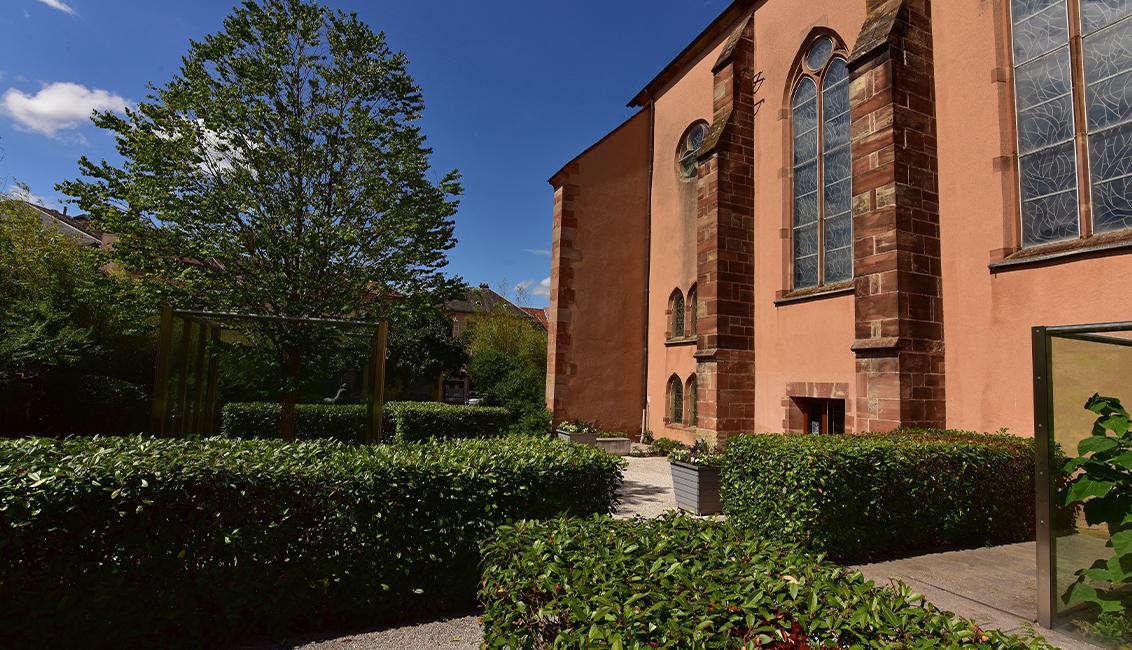 Chapelle des Cordeliers
Sarrebourg
OUTSTANDING PANORAMAS
Recognized as World Biosphere Reserve by UNESCO, the Sarrebourg region is a paradise for nature lovers. The Saint-Quirin kiosk offers a sublime view of the valley. Not to be missed!
Walk the trails of the Donon Massif and come back with fabulous landscapes of the Lorraine plateau in mind. Discover one of the most beautiful natural sites in the massif: Mount Grossman. At 986 meters, it is the highest point of Moselle.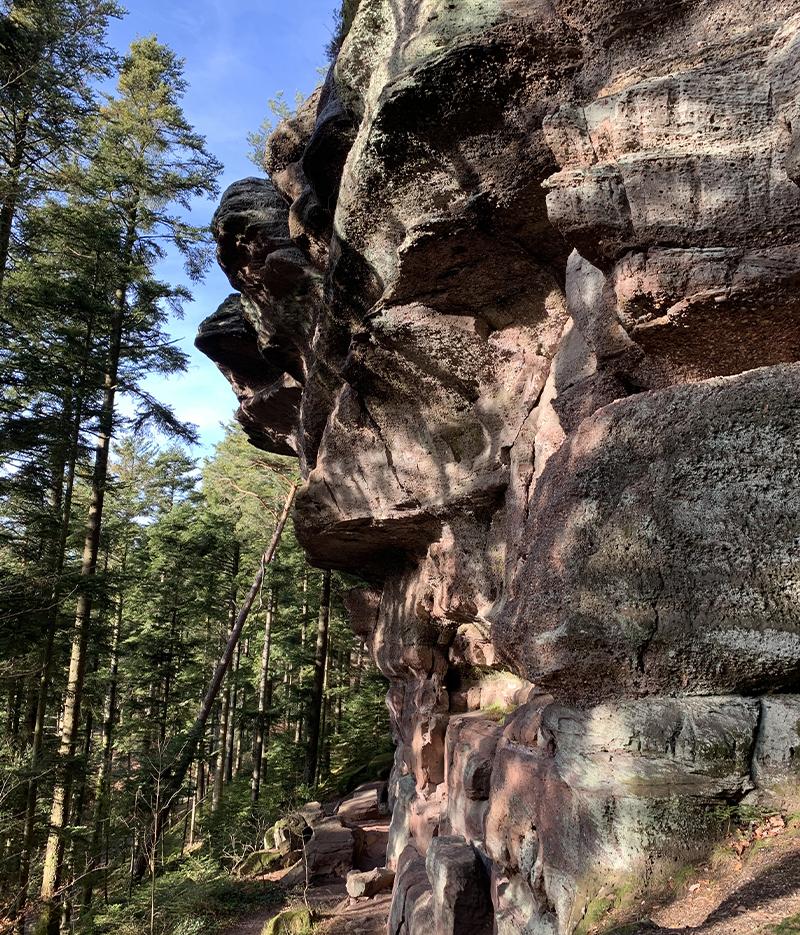 A little further on, between the sources of the Sarre Rouge and the Sarre Blanche, climb to the Engin Pass and discover pink sandstone rocks and immense fir trees. Bucolic and enchanting!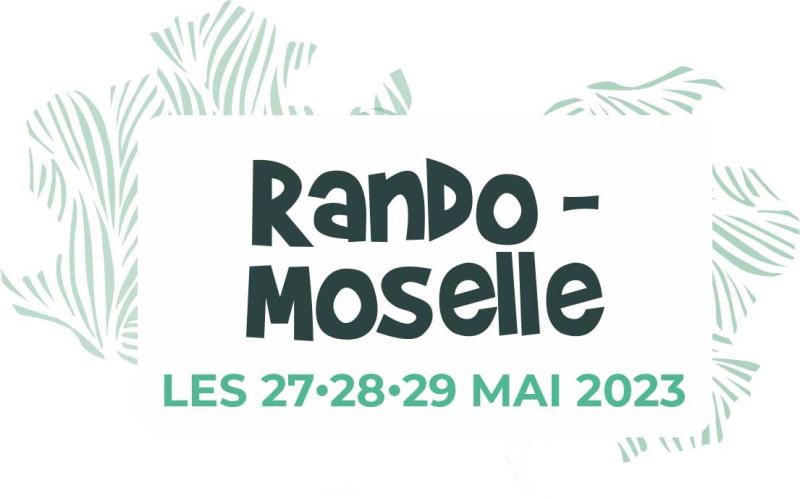 Discover RandoMoselle
From the 27th to the 29th of May, throughout the Moselle, almost 50 guided walks, hikes or nature outings that will make you discover the natural, patrimonial and sometimes unusual gems of the region.
Looking for some charming accommodation for your stay?
Discover the most exquisite Qualité MOSL accommodations
Looking for a restaurant where you can have a gourmet break during your walk?
Discover the MOSL Quality approved restaurants.
BNeed an advice or a personalised quote for your hiking trip in South Moselle?
ideas for tours and hikes