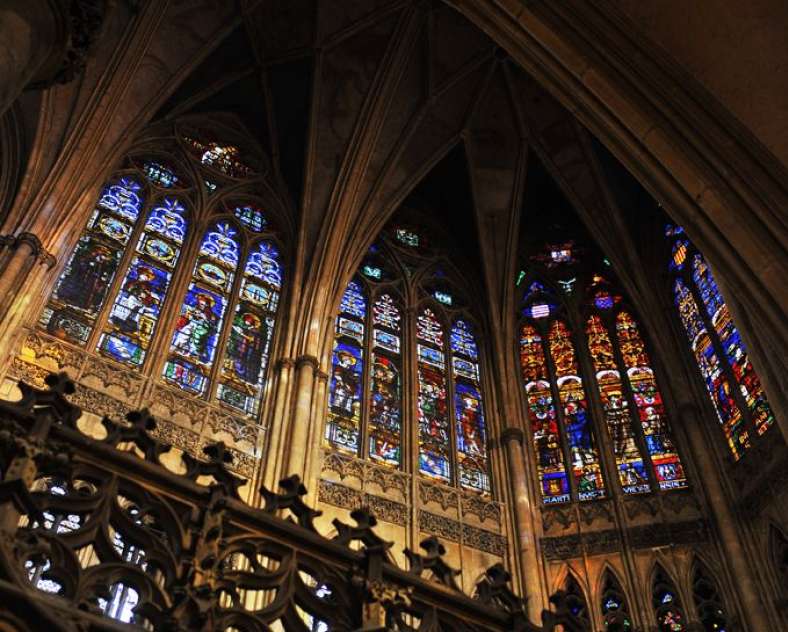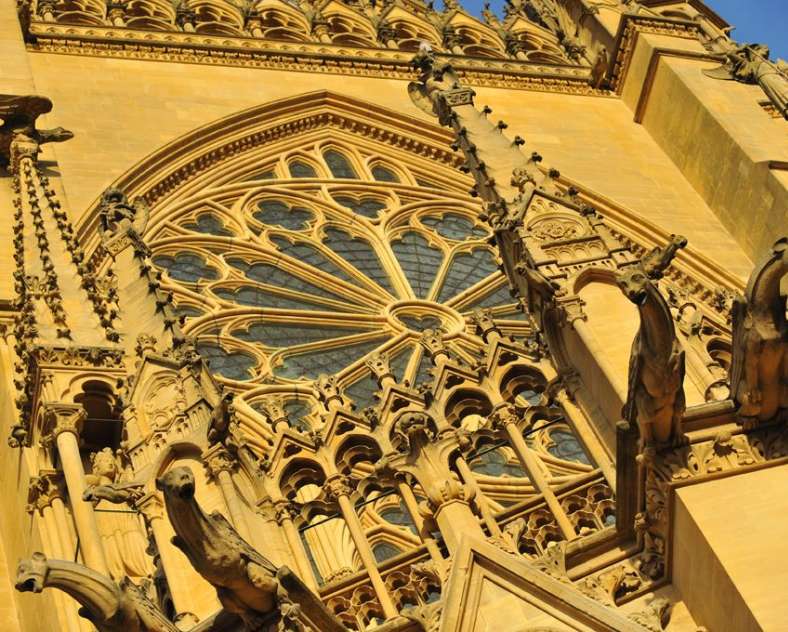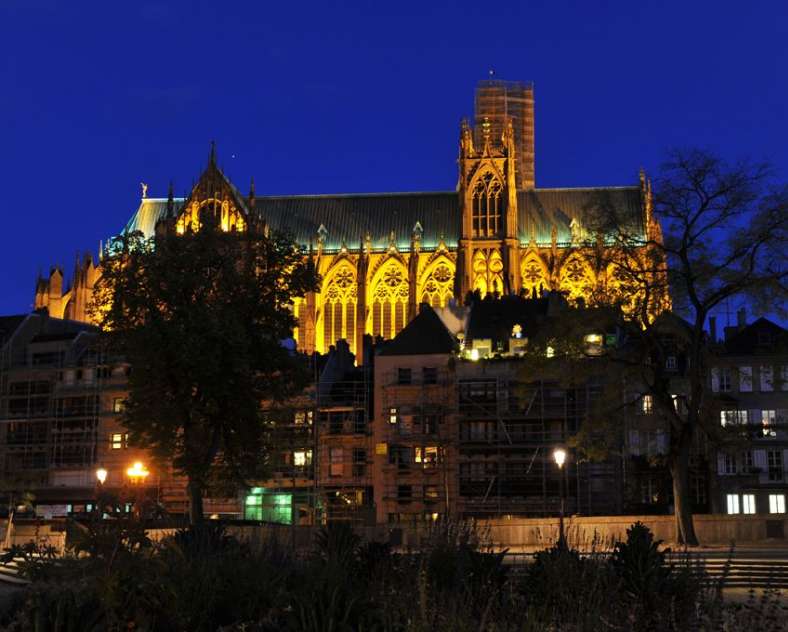 Built from stone of Jaumont, a local limestone rock, from the 13th to the 16th centuries, the silhouette of Metz Cathedral blends harmoniously into the Metz landscape.
This gothic masterpiece is distinguished by the height of its nave (more than 42 metres) and its exceptional brightness. Featuring more than 6,500 m² of stained glass windows, it is the brightest cathedral in France and this has given it the name "God's lantern".
Practical information
Historic monument or place to visit
in

METZ
, on the theme(s)

Sacred art
, awarded with the Label

Listed historic monument (MH)
.
Metz's cathedral, a masterpiece of Gothic art, is remarkable for the height of its nave (42 metres) and over 6,500 m² of stained glass. It is the best-lit cathedral in France.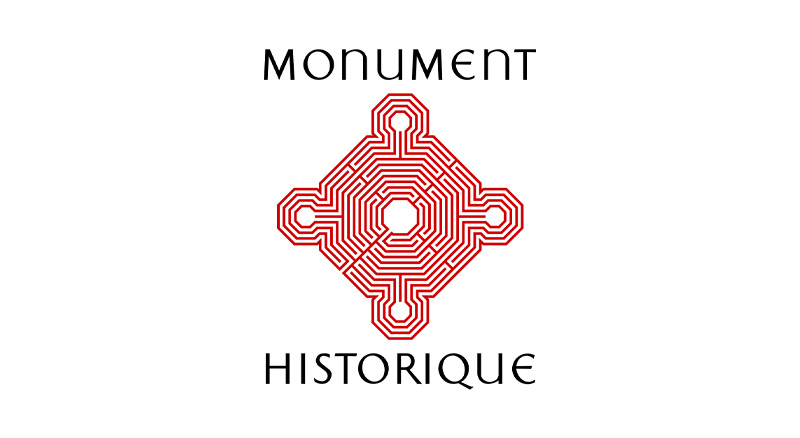 Activities
On site
Concerts
Conferences
Temporary exhibitions
Sound & Light show
Visit conditions
Visits
Visit on your own at all times
Guided tours at all times
Guided tours with advanced booking
Educational tours
Groups accepted on reservation