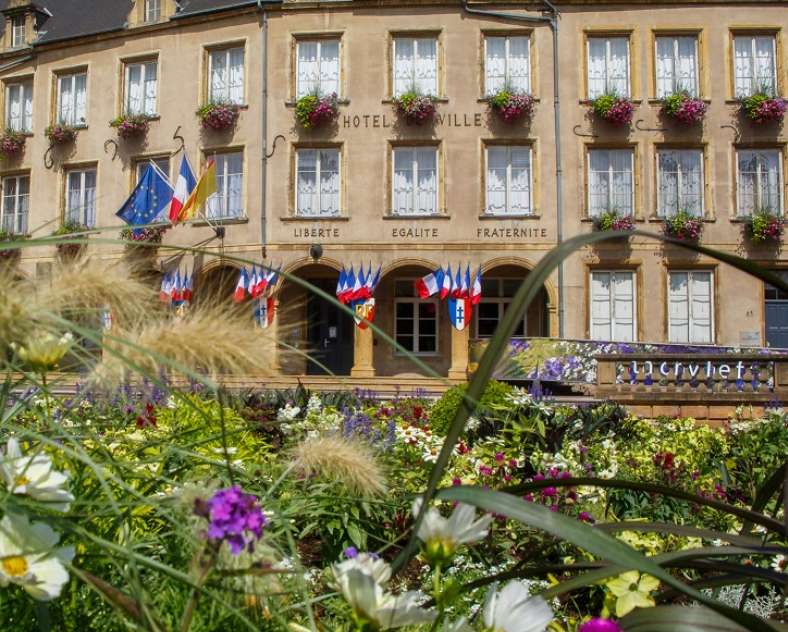 """Thionville the Carolingian""! How can you never have heard or read this description?
And yet, you only have to walk along the boulevards Charlemagne, Hildegarde, the streets Berthe au Grand Pied, Lothaire, Louis le Pieux, of the Carolingians, to convince yourself. The most famous of the Carolingians, Charlemagne himself, stayed many times in Thionville. The Charlemagne loop is a walking tour entirely located in the city. Its route takes you through the history of Thionville."

Practical information
Cultural trails
from

THIONVILLE
, mode of transport / activity :

Walking-related
, on the theme(s) :

Cultural, Historic, Family
.
Features of the route
Distance in kms : 5,9
Difference in altitude : 153
Duration of the course :
01:30
Visit conditions
Visits
Follow the signs:

Anneau rouge
Groups accepted on reservation
Coach parking available