AUTOUR DU CHÂTEAU DE RAMSTEIN
BAERENTHAL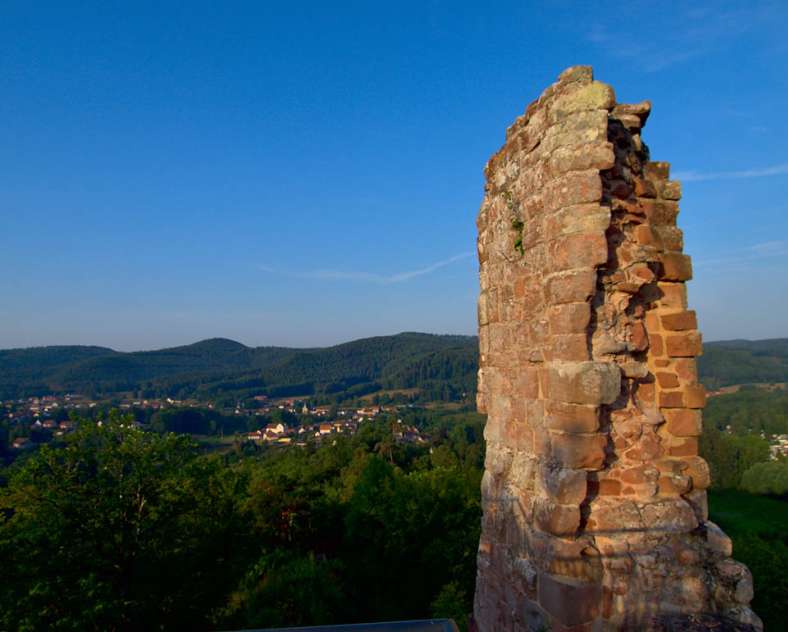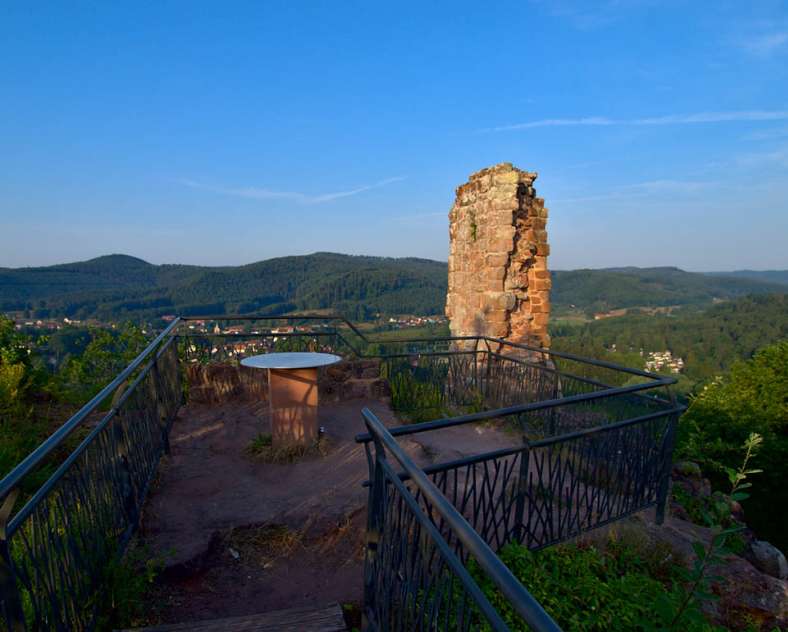 Discover the rich heritage of Baerenthal and its surroundings in a sumptuous natural setting.

Practical information
Fitness / outdoor trails
from

BAERENTHAL
, mode of transport / activity :

Walking-related
, on the theme(s) :

Historic, Natural, Riverside
.
This tour will help you discover the natural and historical treasures that characterise the village of Baerenthal: the Grand Etang and its picnic tables, the silver spring, the ruins of Ramstein Castle. Ramstein Castle was built at the end of the 13th century to control the Zinsel valley. At the top of the ruin, an orientation table describes the panoramic view over Baerenthal and its valley. The underground passages in the rock on which the castle is built are home to a colony of bats, which are protected by the nature reserve.
Features of the route
Duration of the course :
02:30
Visit conditions
Visits
Follow the signs:

Disque rouge
Contact us
AUTOUR DU CHÂTEAU DE RAMSTEIN