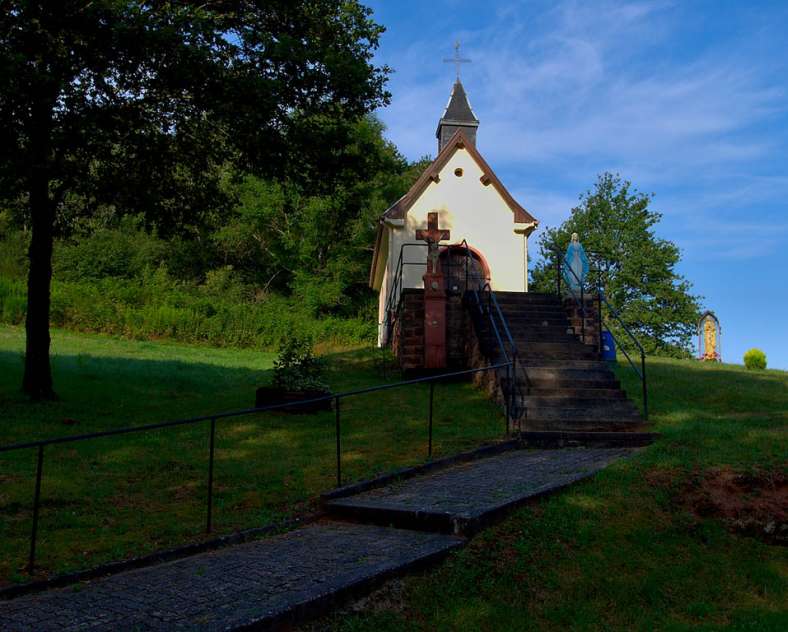 The village of Walschbronn and the three valleys leading to it are dominated by the ruins of the Weckersburg castle.
Practical information
Fitness / outdoor trails
from

WALSCHBRONN
, mode of transport / activity :

Walking-related
, on the theme(s) :

Historic, Natural
.
Built around 1490 by the Count of Deux-Ponts Bitche to protect the curists and serve as a hunting castle, Walschbronn was destroyed by fire a century later. From Walschbronn, the walker reaches Dorst, a small hamlet where one can discover a picturesque chapel and a remarkable Mennonite cemetery. Thanks to its thermal waters, Walschbronn was famous from Roman times until the middle of the 18th century.
Features of the route
Duration of the course :
02:30
Visit conditions
Visits
Follow the signs:

Anneau jaune