Want to be thrilled even more?
Stay tuned in 2023...
Image
Image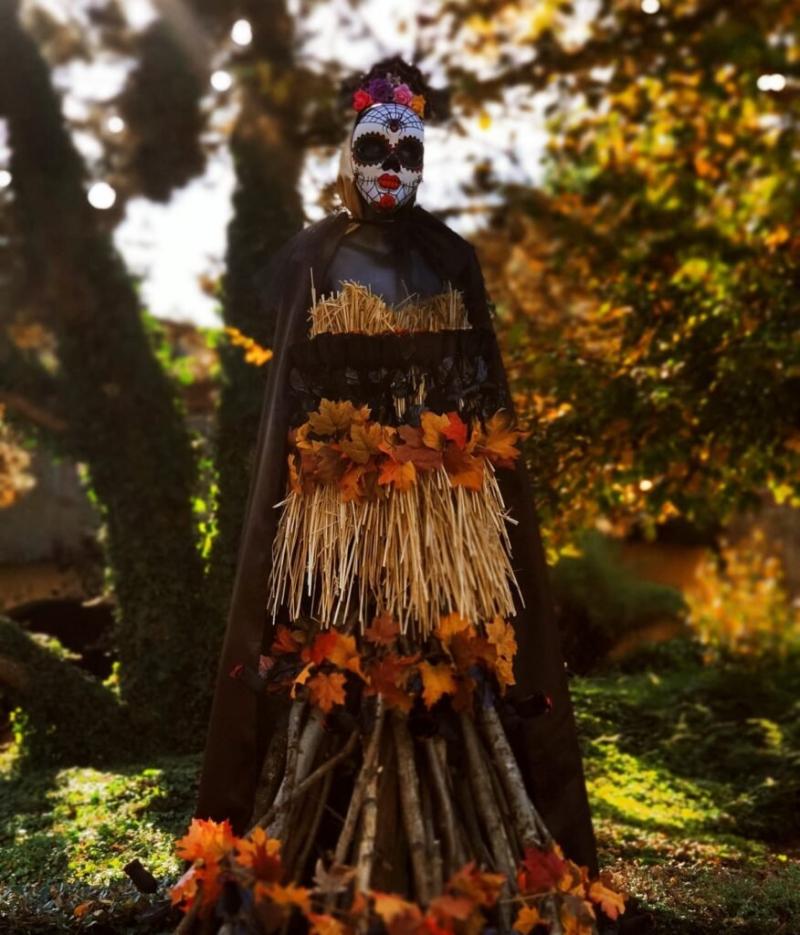 Walygator Park
Walloween
From the 15th of October to the 6th of November 2022 - Night-times: 22nd and 31st of October 2022
A double dose of adrenaline this autumn!
Even though the park's star attractions will, as always, get your heart pounding, there are also monsters with their zombie friends of all kinds to be reckoned with. Unleashed in the enclosure, these repulsive creatures relentlessly use their astonishing ability to strike fear into the hearts of those around them*.
You'll have to be on your guard to escape their clutches, but families can still enjoy the stunning orange-coloured surroundings, specially made just for the occasion. Halloween at Waly is also two exceptional nights, when the whole sky could burst into light.
As the icing on the pumpkin pie, the attractions stay open in the evening. Well, that's the Walloween effect!
*these roaming shows are suitable for children
Image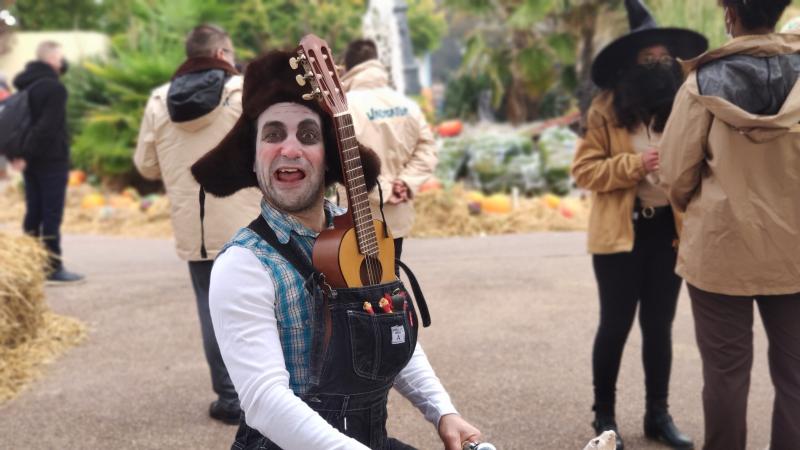 Image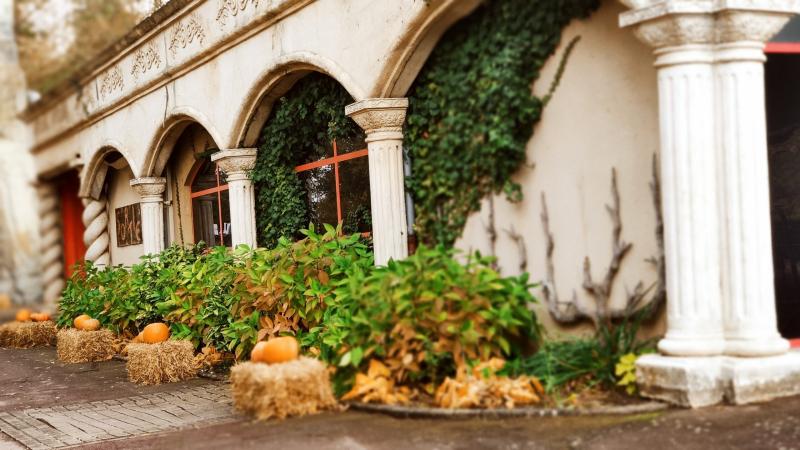 citadelle de Bitche
The corridors of terror
28th, 29th, 30th and 31st of October 2022
Children's Day on the 30th of October 2022
With every step you take, the snare gradually tightens its grip on you. The truth is, it is already too late. You have stepped squarely into the spiral of terror.
Yet you already know: every autumn since 2009, the underground passages of the Bitche Citadel unleash your fears, boost your adrenalin, and provoke shrieks... And yet, you had to take up the challenge and complete the trail of terror. You just can't resist it! All you have to do is make it out of this world where witches, vampires and other demons of Halloween reign supreme.
Across seventeen distinct universes, travel through static or animated scenes, inspired by the most terrifying scenarios. Lights, sounds, surprising encounters... With each edition, the corridors of terror push the boundaries a little further. Even seasoned fans of the genre will not escape unscathed.
So, are you ready for the ultimate in thrills and chills?
Image
Image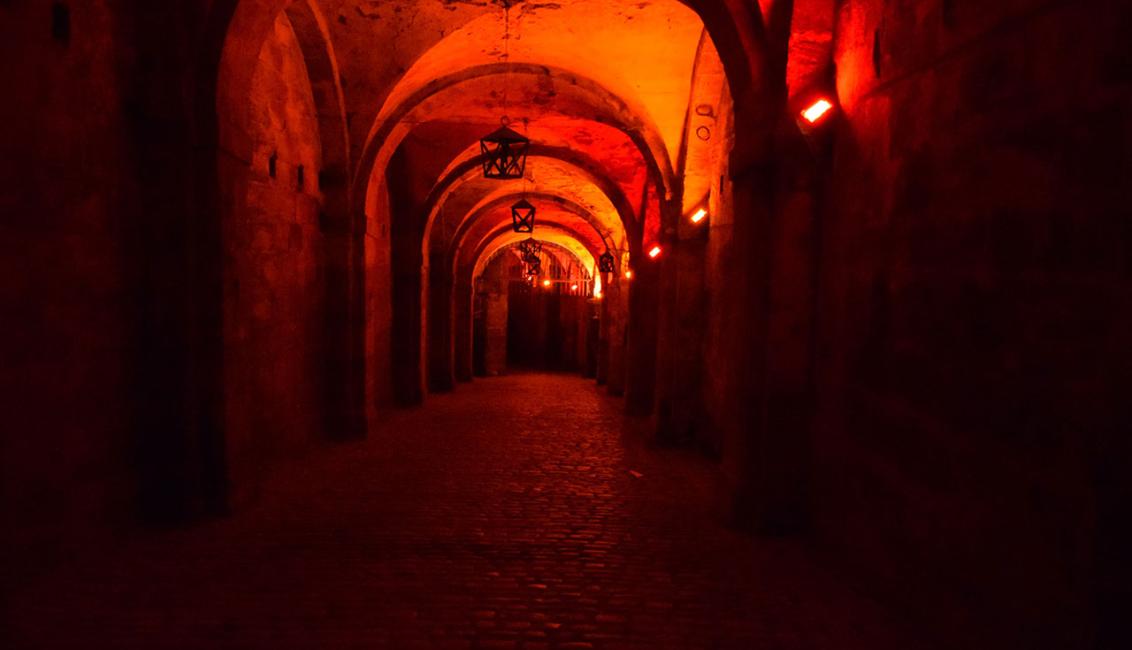 Image
Image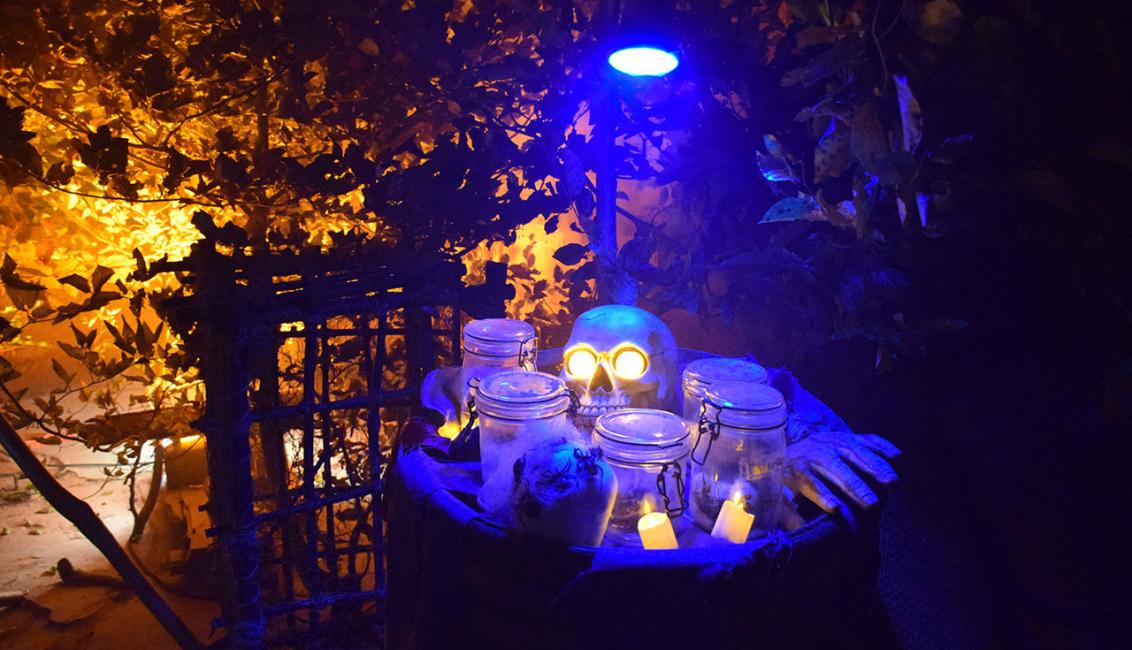 Image
Image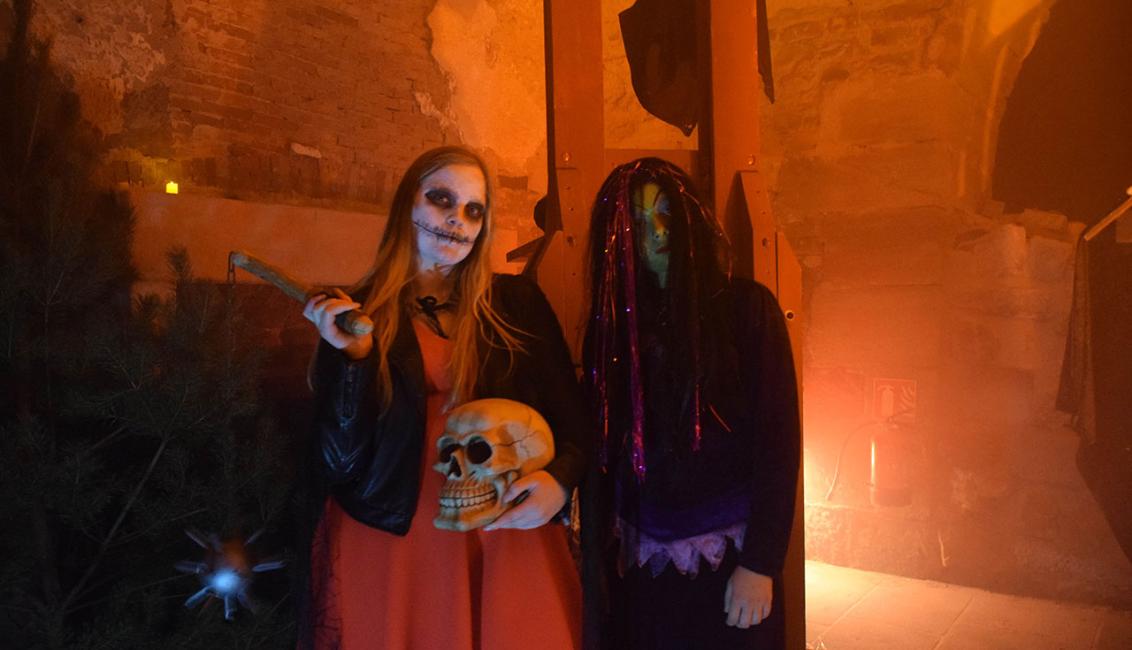 Image
Image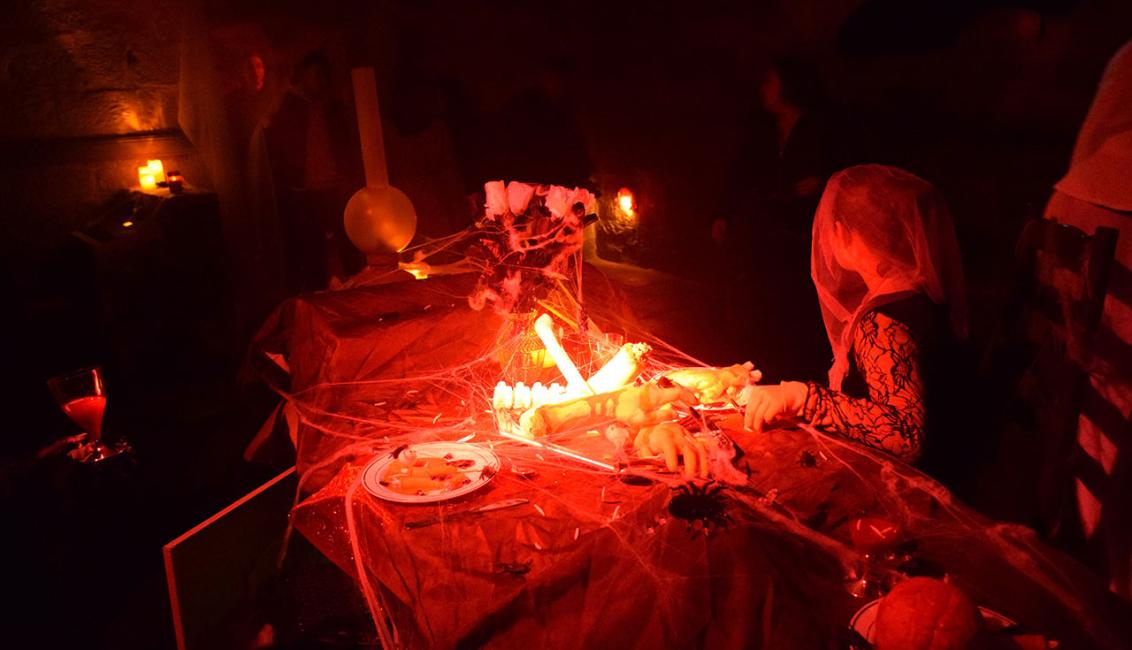 Image
Image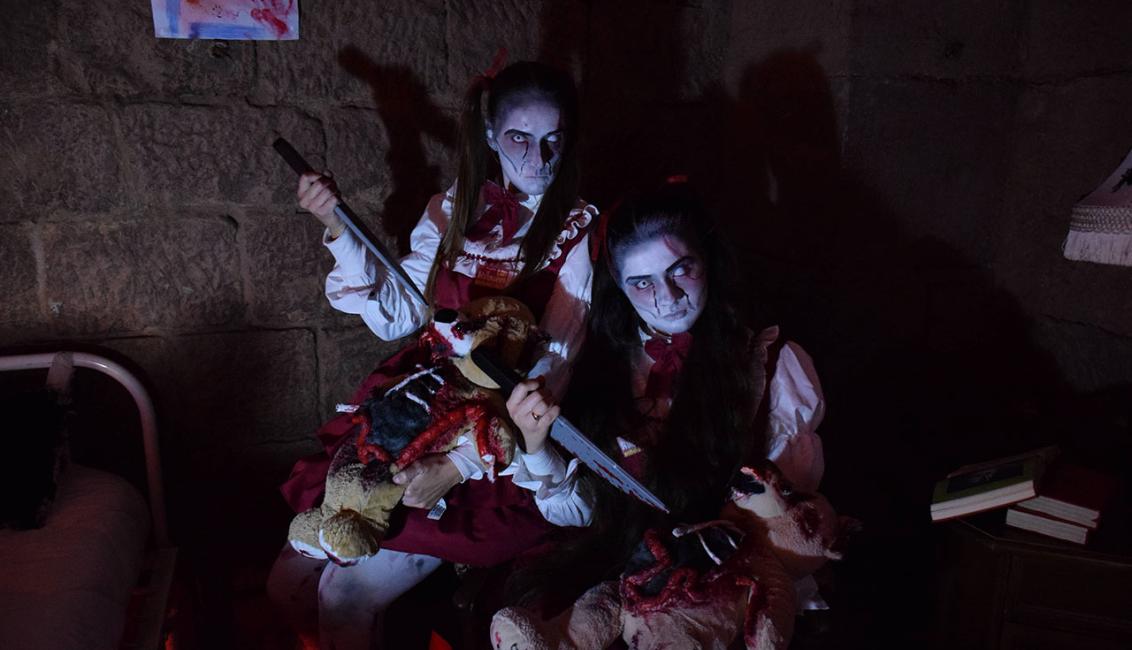 Malbrouck Château
The witch's lair
From the 28th to the 30th of October
Make no mistake: the witch is out and about! She is about to leave her shack in the depths of the forest to spend a few days in the courtyard of Malbrouck Château
Rat's tails and toad's drool, she hasn't forgotten anything for this trip, and you will never forget it either. In an exceptional historical setting, in the middle of a re-enacted cemetery and surrounded by a host of horror actors, discover a world as dark as it is fascinating. And to lure all of the brave ones, the witch hasn't spared on the attractions: cinema, fire shows, face painting workshops, treasure hunts... She's waiting to cast her spell on you. But will you dare to accept her invitation?
Image
Image
Explor Wendel Park
Escape Game - The creatur from 850 below
The 04th and 05th of November 2022
Advance booking required
What if the legend of Zeppi was actually true?
A long time ago, on All Saints' Day 1958, a miner from Moselle ventured alone into a tunnel in the Wendel mine at a depth of 850 metres.
With a candle lamp, he caused a spectacular firedamp explosion and was never seen again. Many years later, rumour has it that Zeppi actually went hunting for a terrifying creature and sacrificed himself to save his people.
As the last shaft of the Wendel mine is about to close, Zeppi's son, Nicolas, contacts you. You are his last hope to find out what really happened. Follow in the footsteps of this legendary story in the heart of the mine's mysterious underground passages. Does the creature from 850 below really exist?
This investigation is now in your hands. An extraordinary treasure hunt in a unique setting, to be solved with the whole family.
Image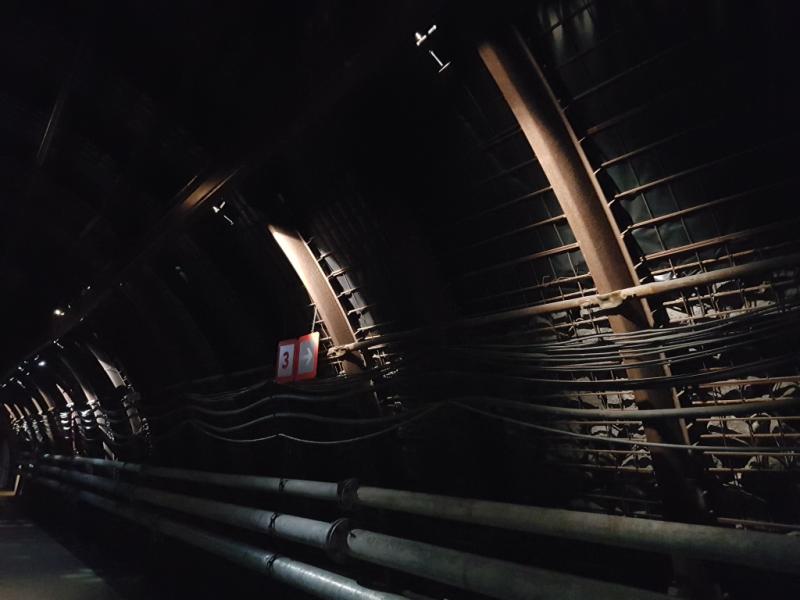 Image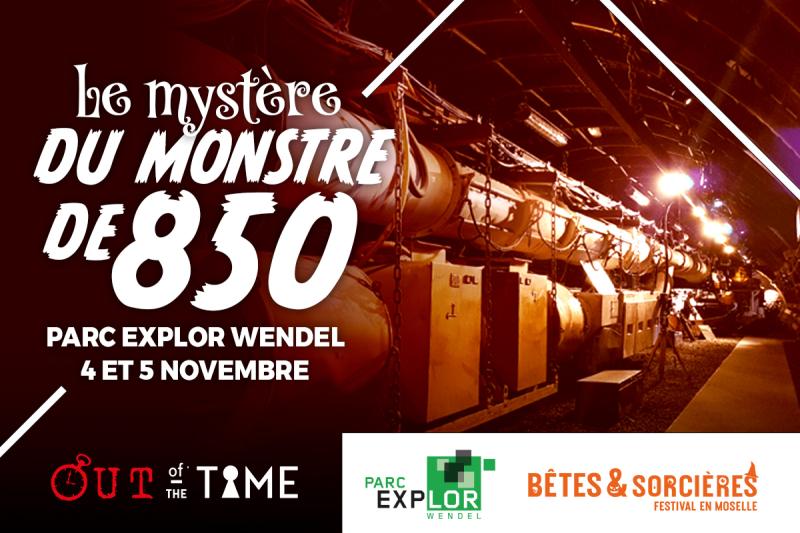 Sainte-Croix wildlife park
The origins of Halloween
From the 22nd of October to the 6th of November 2022
The wildlife park is the ideal place in all four seasons. In autumn, the colours of Halloween settle naturally on the paths and in every corner of this exceptional natural site.
Sainte-Croix is the perfect setting to spend Halloween with your family. There are plenty of thrilling and chilling distractions: decoration of the Nouveau Monde (New World) area, pumpkin exhibitions, night-time parades, photo spots for pumpkin competitions, face painting workshops, treasure hunts and several shows (including the famous Beasts and Witches), etc.
An opportunity for young and old to enjoy an authentic experience in harmony with nature, while discovering the many worlds that the site has to offer and the species of animals from a different angle.
Festival of events and outings for Halloween in Moselle
Looking for ideas for the Halloween vacations! Moselle invites you to go out and enjoy a thrilling outing or an unforgettable weekend. The "Beasts and Witches" Festival in Moselle offers nearly 100 Halloween activities for young and old! But also ideas for gifts, stays and restaurants!