Pays de Bitche
HIKING THROUGH THE SANDSTONE SENTINELS OF THE BITCHE REGION
In the heart of the forest, discover impressive natural and historical sites: the sandstone sentinels of Bitche. The opportunity to discover, step by step, the imposing sandstone arch of the Erbsenfelsen, the Hanau Pond as well as the ruins of Waldeck, Ramstein and Flakenstein castles.
In a green and natural environment, walk along the hiking trails, enjoying the breathtaking views of the rolling hills. In perfect harmony with nature.
PRACTICAL INFORMATION :
13 km - 3h30- medium difficulty
Signs: green ring
a land of tradition
Emerging from the forest, on a rocky peak, the dungeon of Waldeck castle stands and brings you back to the 14th century. A short distance away, the summit of Ramstein Castle offers a breathtaking view of Baerenthal. A breathtaking panorama !
In Meisenthal, be amazed by the work of the glassblowers who keep the glassmaking tradition alive. A little further on, another manufacture invites you to contemplate its know-how: the Saint-Louis crystal factory. The oldest glass factory in France that creates extraordinary pieces. A delight for the eyes.
On the way, you will encounter MOSL Quality approved producers and then discover a unique fortress: the Citadel of Bitche. Like a bridge that reconciles the city with its history, the Garden for Peace invites you to stop and enjoy its beauty, taking it easy.
Continue your immersion in history by visiting the galleries of the Simserhof and Fort Casso, two impressive structures of the Maginot Line. In Eschviller, take advantage of the wide open spaces bordering its mill before discovering an ancestral tradition: the manufacture of clogs in the museum dedicated to it.
 
Château de Waldeck
Éguelshardt
Château du Ramstein
Baerenthal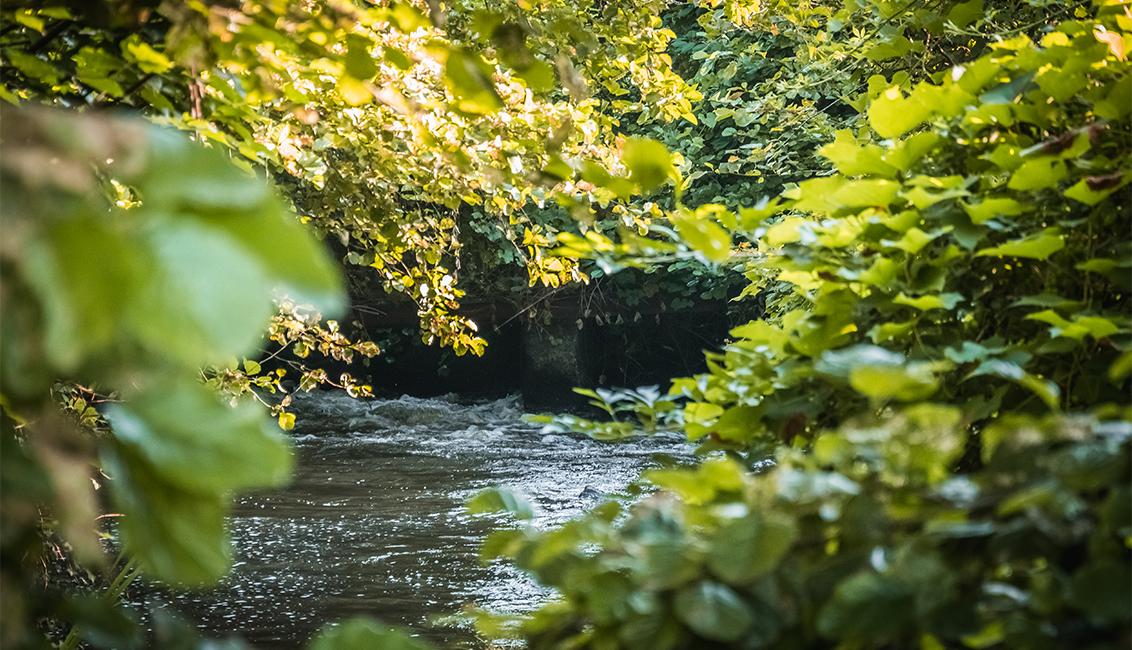 Vallée de la Zinsel
Baerenthal
Centre International d'Art Verrier
Meisenthal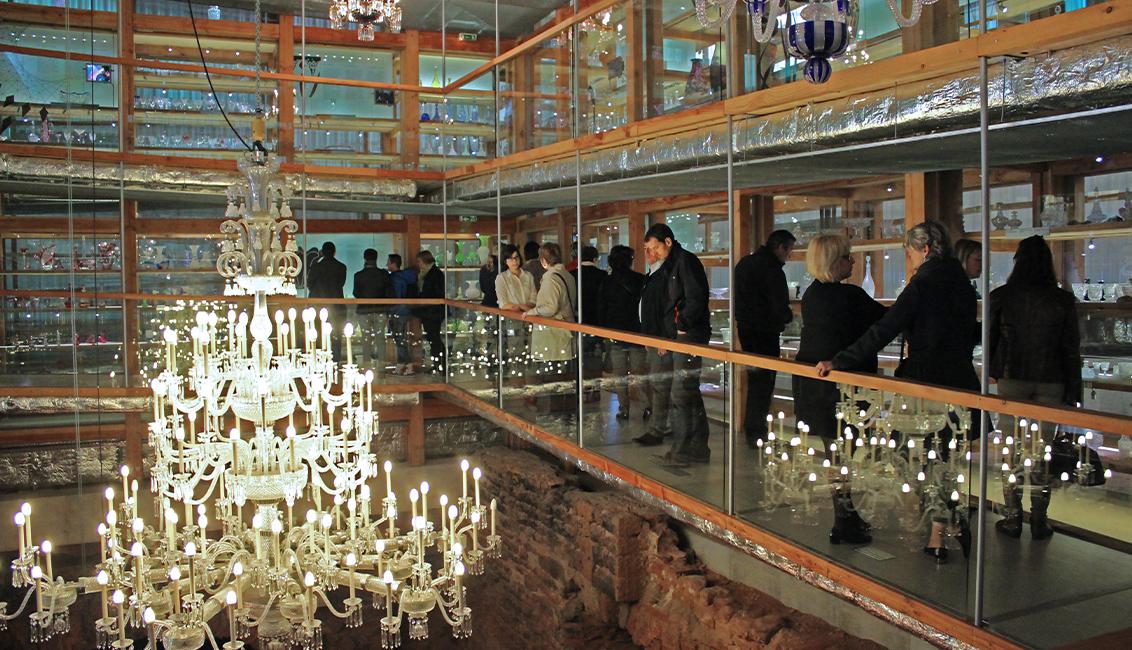 La Grande Place - Musée du Cristal Saint-Louis
Saint-Louis-lès-Bitche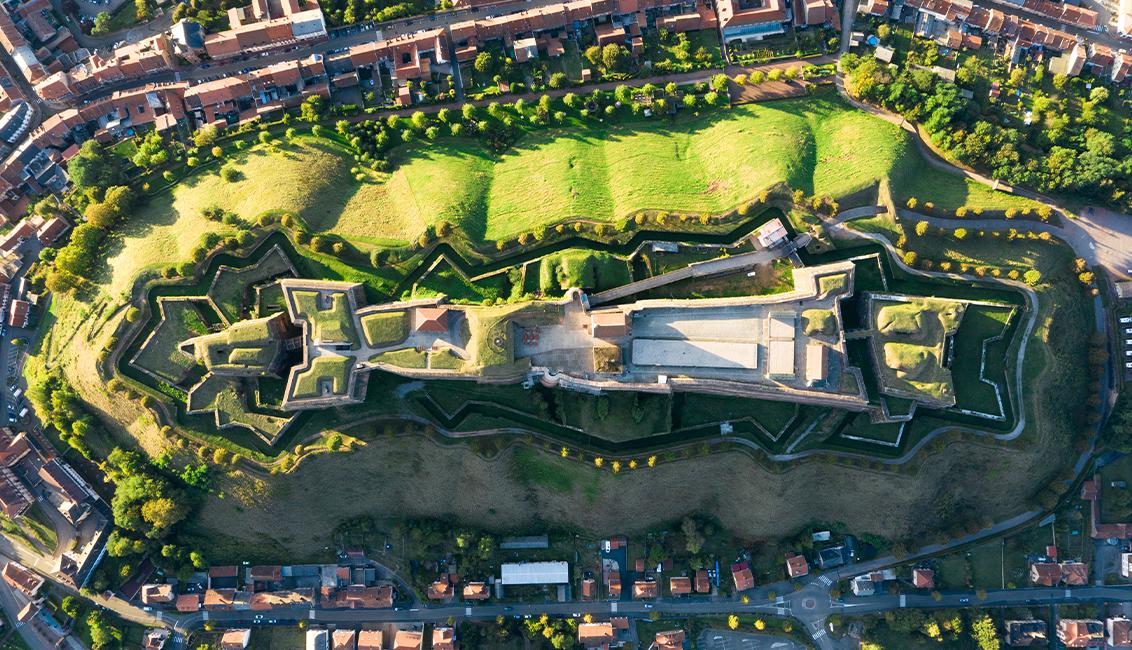 Citadelle de Bitche
Bitche
Fort du Simserhof
Siersthal
Fort Casso
Rohrbach-lès-Bitche
Moulin d'Eschviller
Volmunster
Château du Falkenstein
Philippsbourg
PRACTICAL INFO :
Where to sleep ?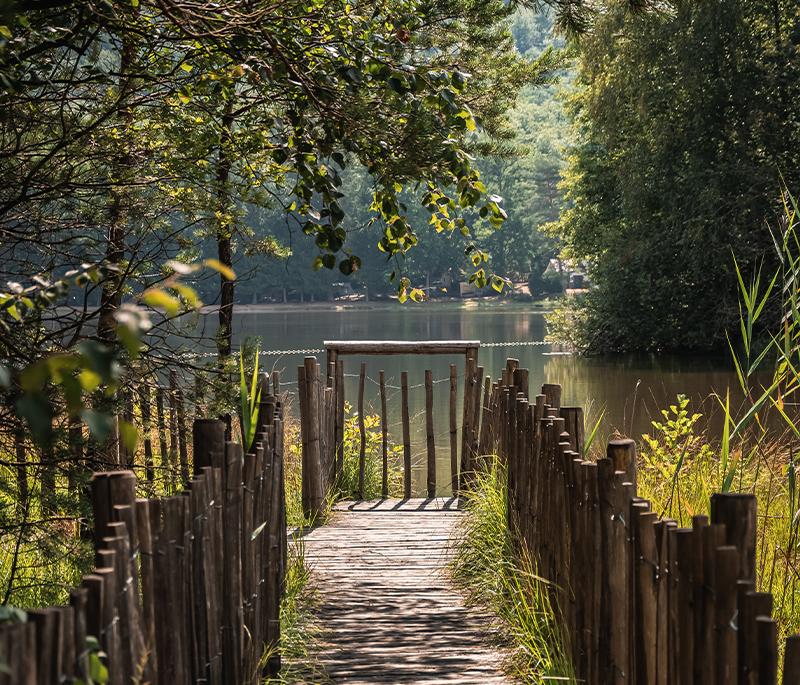 REMARKABLE NATURAL ENVIRONMENTS
The Natural Reserve Rochers et Tourbières of Bitche is home to the Hanau Pond, whose peat bogs are unique in Europe. Hiking around this pond is first and foremost to be amazed by the richness of its biodiversity.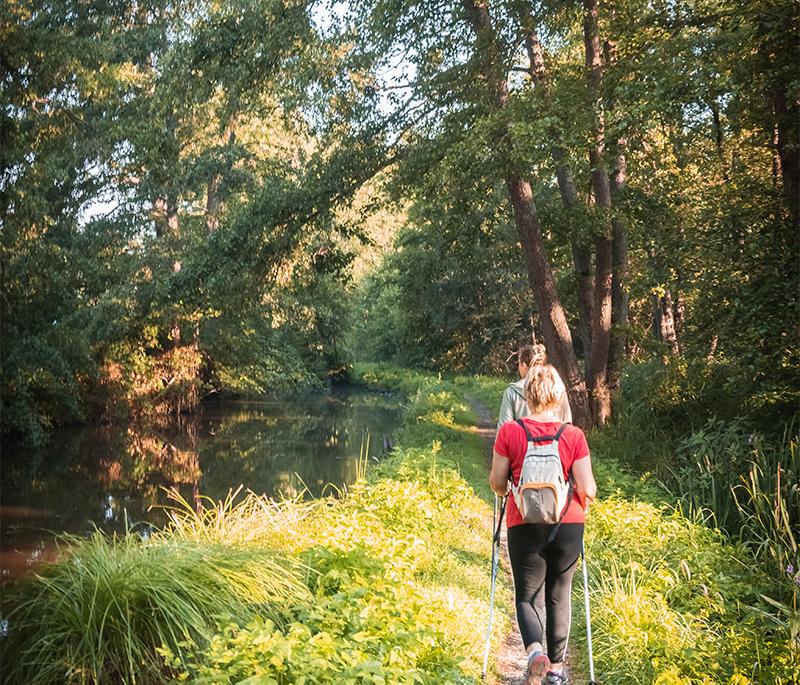 As you continue along the Zinsel valley, Baerenthal awaits you, in the heart of a magnificent green environment.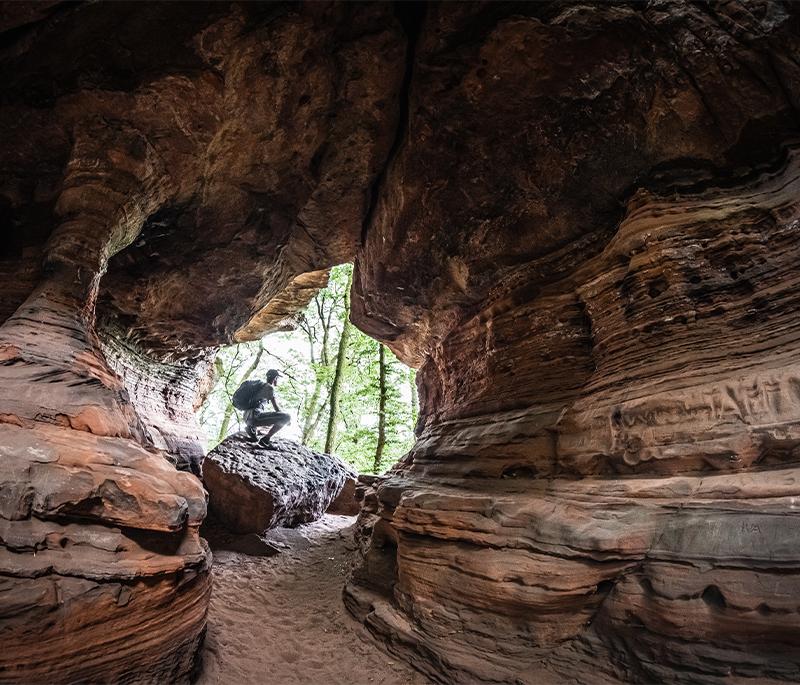 Admiring its majestic hills and forests, wandering its paths and enjoying the beauty of the scenery is a timeless experience.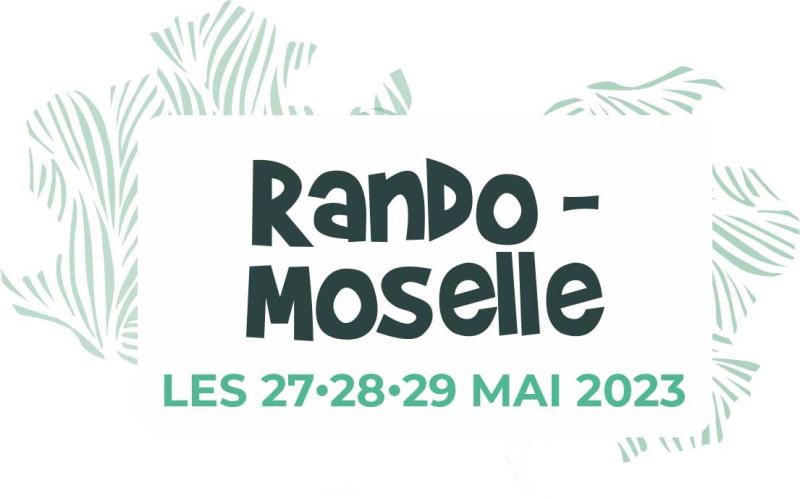 Discover RandoMoselle
From the 27th to the 29th of May, throughout the Moselle, almost 50 guided walks, hikes or nature outings that will make you discover the natural, patrimonial and sometimes unusual gems of the region.
Looking for some charming accommodation for your stay ?
Discover the most exquisite Qualité MOSL accommodations
Looking for a restaurant where you can have a gourmet break during your walk?
Discover the MOSL Quality approved restaurants
Do you need advice or a personalised quote for your hiking holiday in the Pays de Bitche?
Ideas for tours and hikes